Smarter Together – Building the future together: The EU Commission has chosen Munich, Lyon and Vienna to install and test trend-setting smart city solutions. In Munich, this is being done in the project area Neuaubing-Westkreuz/Freiham, where about 30,000 residents live.
Under the Smarter Together umbrella, the City of Munich is cooperating with eleven partners in industry and the scientific community.
By 2021, the city will invest about EUR 20 million in this project, EUR 6.85 million of which will be funded by the EU.
The vision: To promote answers to future urban development questions by taking advantage of cutting-edge technologies and intelligent data processing.
Intelligent data solutions – smart data – are the backbone of any smart city strategy.
This "Transparency Dashboard" website is an optional, transparent service organised by Smarter Together Munich. It provides all residents with information about the project's data collection and data usage.
More detailed information about the project is available at www.smarter-together.de and www.smarter-together.eu.
If you have any questions about particular points, please contact smarter-together@muenchen.de
In the context of Smarter Together, the popular "München" app will become the "München SmartCity" app: Info and download
Click this link to download the updated iOS version directly :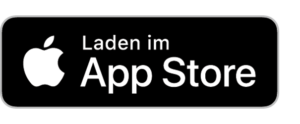 Click this link to download the updated version for Android operating systems directly: